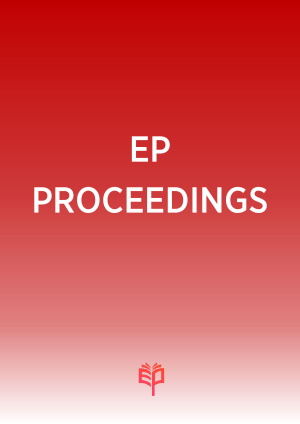 Author Guidelines
Currently, EP Proceedings only accept articles written in academic English language. The manuscript should be free from language errors. Non-native English speakers are advised to use our professional editing and translation services.
Submissions must be relevant to the aims and scope of the event. List of all authors must be entered into the system during submission.
Authors must adhere to the highest ethical practices of the subject area. If the study involves research on human participants, specifically from the vulnerable groups or clinical trial, or other live subjects, including animals, plants, or genes, etc., relevant execution, reporting and registration procedures, such as WMA Declaration of Helsinki and documentation of informed participant consents, NAP Guide for the care and use of laboratory animals, ICMJE clinical trial registration and data sharing policies, must be strictly followed. Authors must avoid using copyrighted material of others, without obtaining written permission of the legal owners. Any idea, text, image that is not original, even originated from authors' previous publications, must be appropriately cited. Any competing interest, funding source and acknowledge the contributors that are not listed as an author must be declared.
Authors must consistently adhere to the bibliographic and manuscript preparation requirements of the event.
For more information on the author guidelines and manuscript formatting, please visit the conference website.